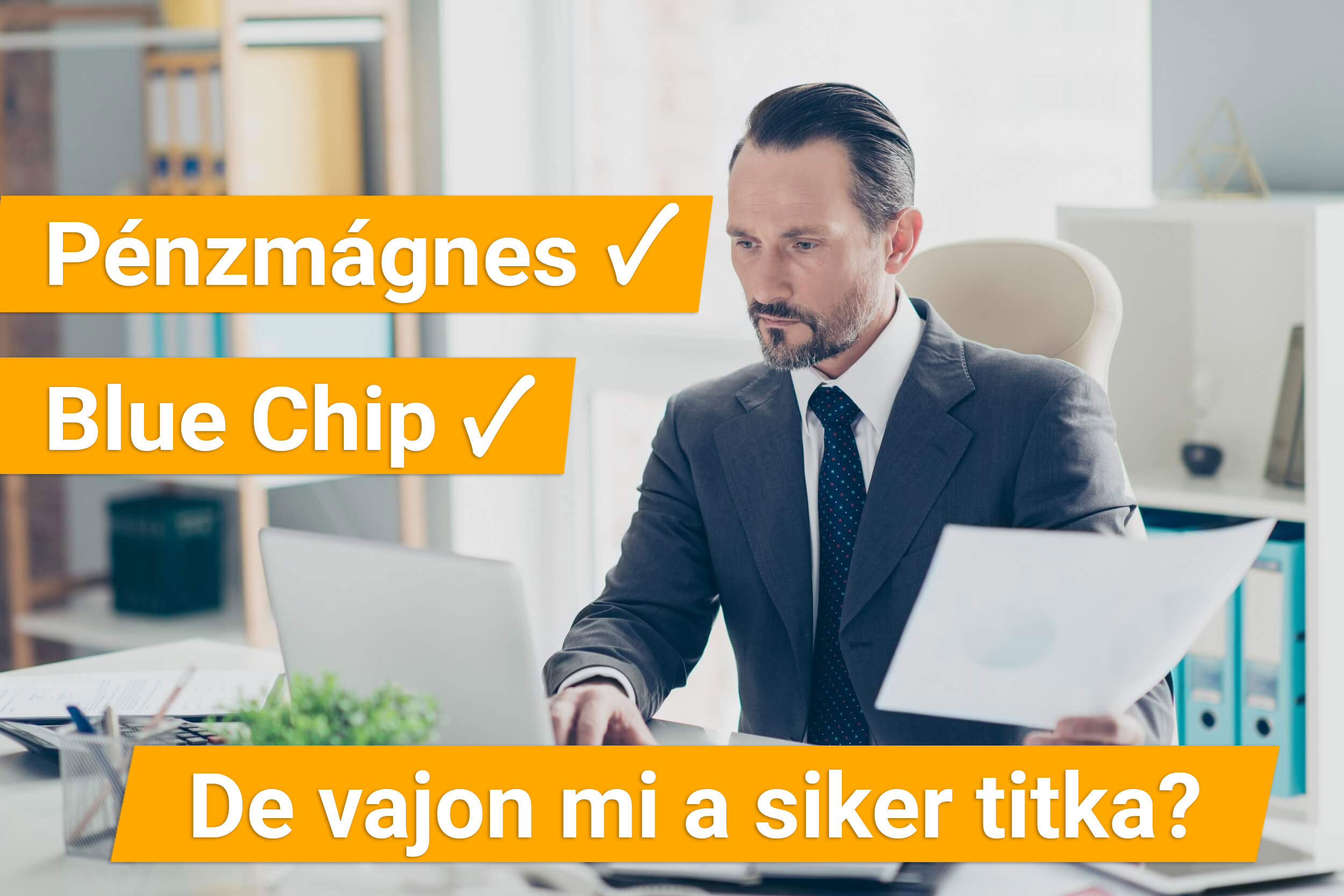 👉 Money magnet yesterday +10.1 unit profit ✔
👉 Blue Chip: 5/5 yesterday as well, i.e. a hit ✔
To be honest, I didn't even think that my Money Magnet and Blue Chip Premium groups would be so popular. I understand that along with results comes popularity, but I never dreamed that we could help so many people in these two groups.
In today's blog post, I would like to turn back the wheel of time a little and see what we have done in these two Premium groups, which have now become very well-known brand names. Yes, I can rightly state that today Money magnet and Blue Chip have become one of the most popular brands among Hungarian sports bookmakers, thanks to their stable performances.
---
🧲 MONEY MAGNET:
Statistics, statistics, statistics. The detailed statistics of the Money magnet Premium group, going back more than 30 months, immediately answer the question of what is the secret of the group's popularity.
Statistics: https://tippmixtippek1x2.hu/penzmagnes/#stat
From the statistics, those who are even a little knowledgeable can immediately see that since the launch more than 30 months ago, every single month has been closed with a profit . This is a huge achievement that deserves to be described again. Pay close attention: In the Money magnet Premium group, since its launch 30 months ago, it has been possible to close every single month with a profit. 
Wow, the cold makes you shiver.
Listen, because now comes the point, in the 30 months we have left behind, we have earned a total of HUF 6,565,400 so far. That's an awful lot of money. What would you spend this enormous amount of money on? What's more, all this so that even in the current month of February, our virtual balance already shows hundreds of thousands of HUF prizes. To be precise, we earned HUF 236,800 in 14 days in the month of February. A dreamy prize and where else is the end of the month? I honestly admit that with my more than 32 years of experience as a sports bettor behind me, I have learned that you shouldn't be hungry, so I wouldn't be sad even if this amount remained our prize at the end of the month. Of course, we will do everything we can to increase the profit. It would be great to break the record prize of HUF 614,100 achieved in June 2022!
---
⚽ BLUE CHIP:
Statistics. Statistics. Statistics. From March 2021, we will keep the statistics of the Blue Chip Premium group: https://tippmixtippek1x2.hu/blue-chip/blue-chip-statisztika/
After a quick calculation in the morning, we can determine that in the last 23 months we have brought a total of 3,338 Betting tips to the group, of which 2,799 have become winners, which covers a tip efficiency of 83.85%. This is an amazingly outstanding performance. It is clear from the statistics that we had a couple of extremely effective months in which we approached or even exceeded the 87.00% floor performance. The high-stakes Blue Chip Premium group is also delivering outstanding performance in the current month of February. Along with yesterday's hit, the efficiency of the current February tip is also sky high with its 87.50% performance.
---
I believe that this way, early in the morning, together, we jointly deciphered the real reasons for the popularity of the Money Magnet and Blue Chip Premium groups, which is none other than efficiency combined with a high degree of stability. If you also want to take part in the joint work, I heartily recommend Money magnet or Blue Chip.
Today's most attractive and interesting meetings:
| | | | | |
| --- | --- | --- | --- | --- |
| SPORT | EVENT | 1 | X | 2 |
| Football | Arsenal – Manchester City | 3.00 a.m | 3.55 | 2.40 |
| Football | Dortmund – Chelsea | 2.45 | 3.45 | 3.00 a.m |
| Football | FC Bruges – Benfica | 4.20 | 3.55 | 1.69 |
| Football | Real Madrid – Elche | 1.13 | 6.50 | 13.00 |
| tennis | Coo. Williams – JCM Aguilar | 1.87 | | 1.74 |
| tennis | M. McDonald – Y. Nishioka | 2.18 | | 1.61 |
| tennis | D. Shapovalov – M. Mmoh | 1.26 | | 3.50 |
| Basketball | Taltech Tallinn – Viimsi | 1.71 | | 1.91 |
| Basketball | Helsinki Seagulls – Kauhajoen Karhu | 1.74 | | 1.83 |
| Hockey | Dinamo Riga – Prizma Riga | 2.27 | 4.10 | 2.10 |
| Hockey | Vitkovice – Olomouc | 1.64 | 4.15 | 3.85 |
| Handball | Zubri – Dukla Praha | 1.83 | 8.00 a.m | 2.09 |
| Handball | Guif – Aranäs | 1.52 | 7.50 | 2.79 |
| Darts | Owen Bates – Leo. Gates | 1.80 | | 1.91 |
| Darts | L. Butler – Gary Hayes | 1.63 | | 2.15 |
| | | | | |