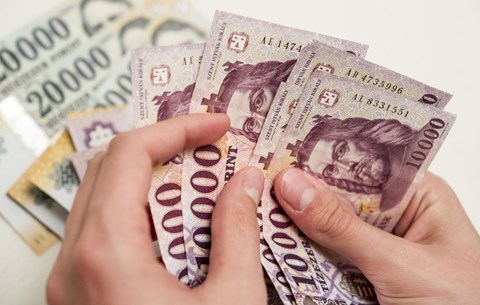 A lot of great things happened in our Premium groups yesterday, but I thought that I would like to dedicate today's blog post to the Pénzmagnes Premium group. I would like to write to you now about the Pénzmagnes Premium group, which in the last 31 months poured out its winning tips, thanks to which we made a huge profit.
Money magnet yesterday: HUF +24,300 prize!
I brought 5 precisely developed Money Magnet tips to the group yesterday, 4 of which turned out according to my ideas, which resulted in the fact that I managed to close the day with a very nice Profit of HUF 24,300.
Money magnet of the month: + HUF 253,300 prize!
I want to tell you a little professional secret. I don't like unnecessary risk, so I usually publish several tips in the Pénzmagnes Premium group at the beginning of the month, in which case I usually bring 10 precisely developed tips. By the middle of the month, it can be seen how we stand, i.e. how much our monthly balance shows. If there is a nice plus, so that the monthly profit is not degraded and the existing profit is protected, I usually take it back from the number of tips, so in this case we only proceed with smaller steps. The tactic also worked great in February, we earned HUF 253,300 in the month.
Coin magnet Since launch: + HUF 6,581,900 !
It's hard to describe. The Pénzmagnes Premium group came into existence 31 months ago. Good heavens, we've been working together like this for 31 months. During the last 31 months, I managed to win a lot of money, one might even say a small fortune, with the help of Money Magnet tips. Since the start of the Pénzmagnes Premium group 31 months ago, we have earned HUF 6,581,900 to be exact.
Money magnet peak performance: Records are broken, aren't they?
"Records are there to be broken," Michael Schumacher once said.
That's just the way people are, I'm constantly criticizing myself. I look at what I did well, see what and where I can improve. We closed June 2022 with an income of HUF 614,100 in Pénzmagnes. This month is the benchmark for me, I really, really want to break the profit achieved here. The task is a serious challenge, but you never know. Maybe this March will be the month that dethrones last June.
Money magnet pride: Extra every month! 
In the 31 months it left behind, the Pénzmagnes Prémium group has accomplished something that only the greatest can truly do. Now listen: He ended all 31 months with a profit. Those of us who are very serious about betting on sports on a daily basis can only do so much as click appreciatively and raise our imaginary hats. 
Money magnet: Those who miss out, miss out!
I have often received from those who joined the group only 4-5 months ago, "Why wasn't I here earlier?" or "Why didn't I join earlier?" questions. All I can say is that we cannot always be in the right place at the right time, but better late than never. We warmly welcome everyone in the Pénzmagnes Premium group.
You can access the statistics of the Pénzmagnes Premium group going back 31 months at this link: https://tippmixtippek1x2.hu/penzmagnes/#stat