First of all, let's start the day with a little international perspective on Ferencváros. Let 's look at yesterday's transfer news that annoyed me. futtablaréna.hu reported that Fradi's most valuable footballer,  Aïssa Laïdouni , will be a Union Berlin player and will change clubs for 5 million euros . Now you can really see how much success Ferencváros achieved by experiencing the spring of the EL Cup. The Germans are willing to pay 5 million euros for the team's most valuable player, the personality of the leader who also excelled at the World Cup. If Laidouni played for a French team, this amount would not be 5 million, but more like 50. The fact that we are Hungarian is not only a disadvantage in terms of sales. In the days Our offer for Hugo Vetselen was practically swept away by Bodo/Glim without reading. All my respect to Tamás Hajnal and Fradi, that they have been in the group stage for years even with such limited opportunities on the international skating circuit. 
After the morning annoyance, let's get down to business. Let's see how we managed to crush the bookies yesterday.
---
⏰ TIME-OUT:
Yesterday's Time Out section was exciting, for which we apologize. There was nail biting as well. As usual, the soccer tip was brilliant yesterday. The table tennis brought us the frost. Tonar started his match surprisingly weak. It looked like he wasn't mentally ready for the game, which may have been due to the fact that he was coming off an extremely tight 3-2 win. I think he just couldn't get up the nerve for this meeting. However, the 2:0 deficit awakened the sleeping lion in him. He shook himself and quickly settled this match as well. According to Tonar's abilities, he is a player with a lot of potential, you can get nice multipliers with him, I recommend it to your attention.
This is what yesterday's Time – Out section looked like:
▶ 58555 H | Osasuna – Sevilla | Less than 2.5 (Goal number 2.5) | 1.51 1-1 ✅
▶ 23677 H | L. Tonar – J. Fejfar | L. Tonar (Winner of the match) | 1.57 3-2 ✅
▶ ▶ ▶ Result: 2.37 ✅ ✅ ✅
---
🧲 MONEY MAGNET:
Pénzmagnes also made a serious profit yesterday. We pocketed +13.3 units. All signs indicate that we will have the 30th plus month in a row, while the coffers already have more than 6.2 million in revenue, nicely placed at the top. In January, we are also fighting for hundreds of thousands of prizes.
Detailed 29-month Pénzmagnes statistics can be found here: https://tippmixtippek1x2.hu/penzmagnes/penzmagnes-statisztika/
---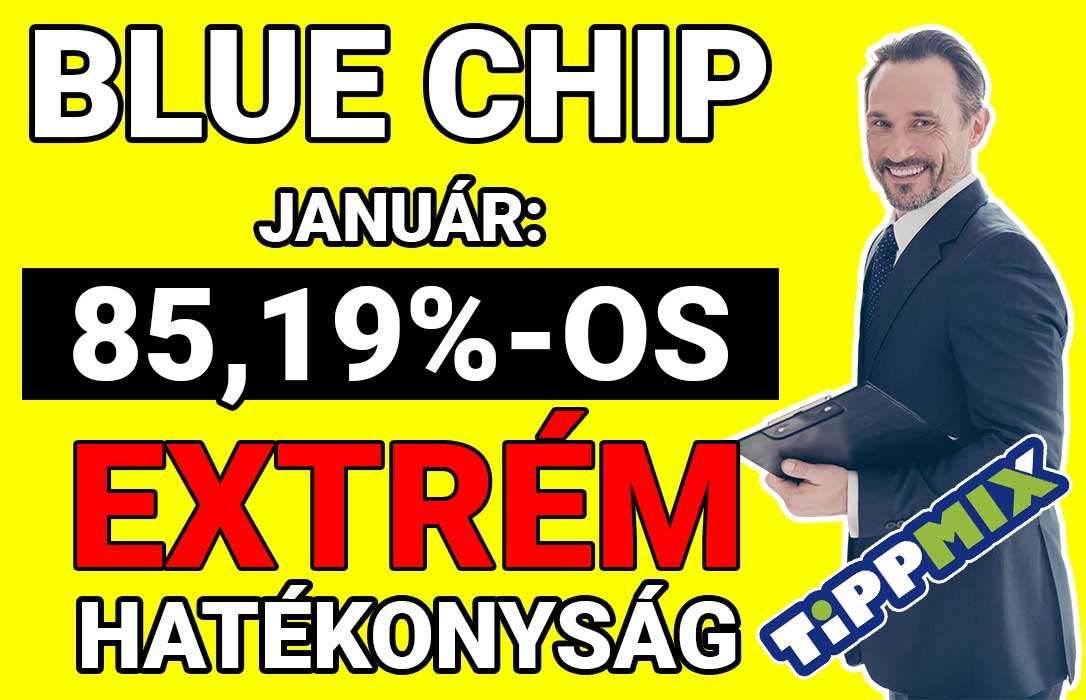 ⚽ BLUE CHIP: 
As it should be yesterday, we were able to circle all 5 Tippmix tips in the high-stakes BLUE CHIP Premium group, which is how January's latest hit BLUE CHIP coupon idea was born. The Nagytétes Blue Chip Premium group is driving the bookies crazy with EXTREME performance in January, which is also demonstrated by the tip efficiency of over 85%.
Would you like to play with professionally developed high-stakes Tippmix tips? Then come to the Blue Chip Premium group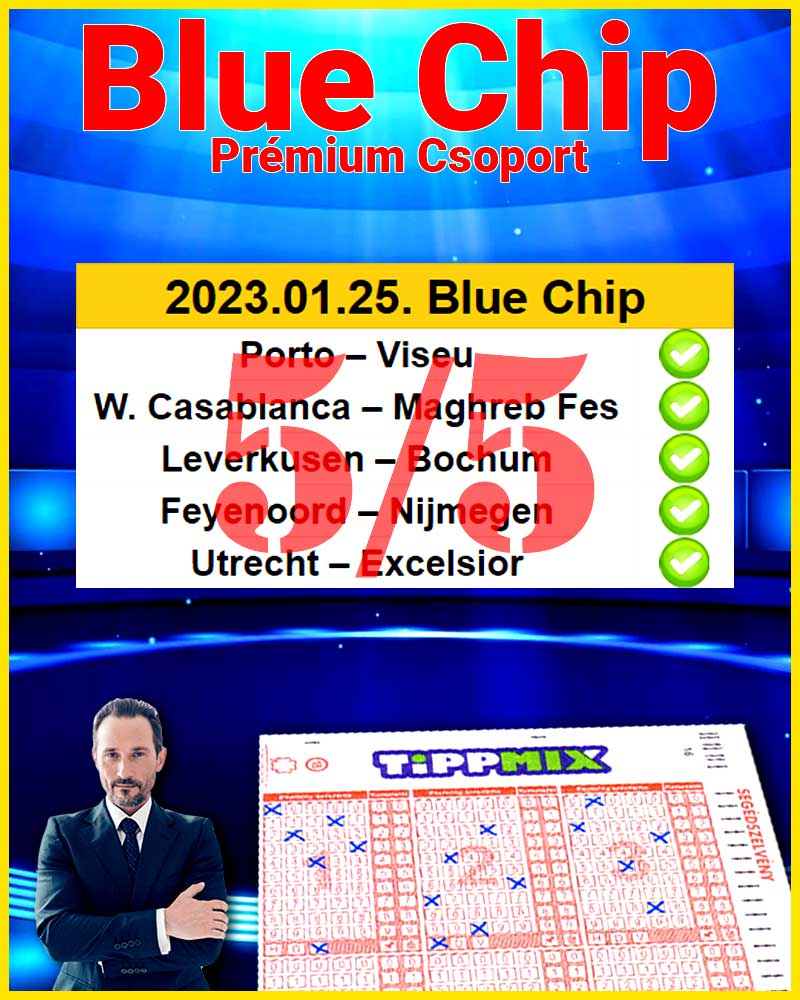 Would you like to play with professionally developed Tippmix tips? Then come to the Time – Out Premium group
Don't leave it to chance!
With 32 years of experience behind me, I think I can rightly say that: Sports betting is much easier with us!
Look at the potential of Tippmix tips from a completely new perspective! Sports betting, if done right, is far from gambling, but rather a short-term investment, just like a day trade on the stock market! 
Forget your favorite soccer team and look at the options and events offered as a market! Our experts find the underrated teams, so you can profit with their Tippmix tips!
We don't believe in luck! 
We believe in hard and persistent work!
Join us now for real Premium Tippmix tips and coupon ideas!