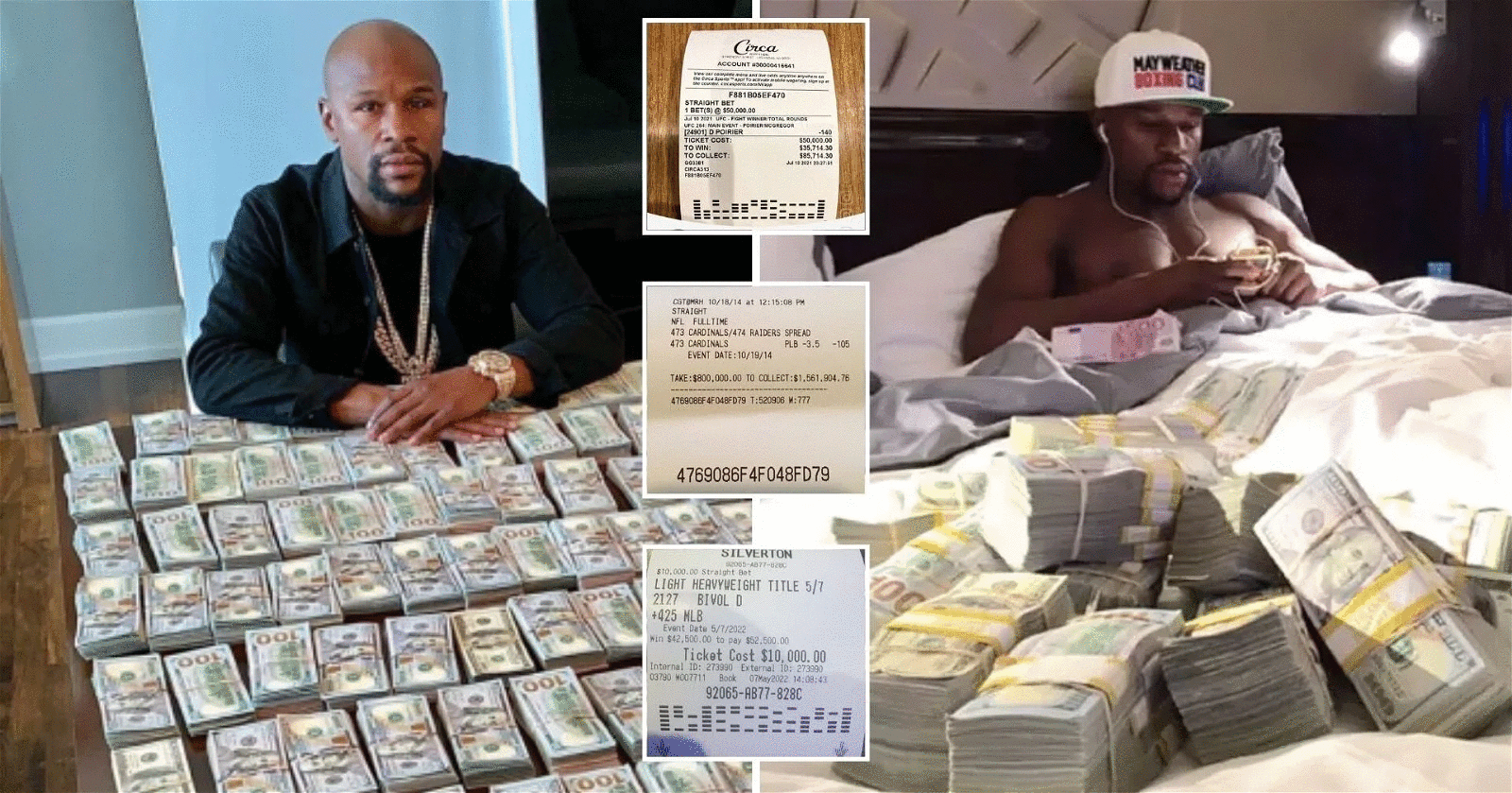 Have you ever wondered who the world's most successful sports bettors could be? Are they the Great Gatsbys of today? Extravagant millionaires or perhaps giant minds? Would it surprise you to look to superstars and famous athletes for answers? Do you know Floyd Mayweather and Ashton Kutcher as sports bettors?
It's no secret that sports betting has now grown into a billion-dollar industry. Globally, sports betting accounts for the GDP of a smaller country. Today's blog post highlights the opportunities to be exploited in sports betting.
What separates you from the average bettor from the Pro?
Successful sports bettors primarily need self-control and discipline. They stick to a tight bankroll no matter what. They only focus on bets that make financial sense. These are important qualities that distinguish professional sports bettors from average, so to speak, hobby bettors.
The best sports bettors stand out primarily because of their strategic and tactical thinking. They attach great importance to the review and analysis of past head-to-head results, as well as the comparison of bookmakers and market odds.
The most successful sports bettors analyze their bets. They see what works and what doesn't. They constantly evaluate and develop their strategy.
Professional sports bettors are also excellent at bankroll management. They know how much they can afford, so a possible loss does not affect their financial balance. Not every Tippmix tip can win, any loss is also part of the game. 
Professional sports bettors are well aware that despite spending hours on analysis and using the most sophisticated strategies and forecasting models, there is still no surefire tip. That's why they don't take winnings for granted, and that's why they don't despair about losses either.
Self-confidence is an important quality without which no one can be successful. You have to trust yourself and the strategy you have built. It is very important that this is healthy self-confidence and that you do not suddenly find yourself on the other side of the horse.
The emotion is closely related to the confidence mentioned in the previous point. A professional sports bettor is never blinded by the prize, no matter how big it is. He is always in his right mind and handles critical situations with due consideration. Yes, the jackpot is also classified as a critical situation.
Now let's take a look at some famous sports bookmakers who you have already seen on the tracks or on the cinema screen:
1. FLOYD MAYWEATHER
He is one of the most famous celebrities who bet, who bet professionally. Known for his boxing career, Floyd Mayweather made headlines with his shocking winnings. He has bet on everything from college basketball to the NBA, from the NFL to boxing.
In September and October 2014, he made $4.7 million by betting $800,000 on NFL games. In 2015, he won over $827,000 through his 4-day winning streak.
2. MICHAEL JORDAN
Michael Jordan enjoys sports betting. The billionaire, who does not know strategy, also loves poker, he allegedly lost 5 million dollars in a Las Vegas poker room.
3. ASHTON KUTCHER
Ashton Kutcher is known for his wise, business-oriented mindset. He uses sports betting to increase his wealth. Ashton mainly bets on college football and focuses on the games where he can get all the information he needs.
4. 50 CENTS
50 Cent is another celebrity who shares his betting stories with his fans. The rapper often sings about his activities as a sports bettor in his songs. In his songs, he honestly admits that he is a passionate player. He prefers to bet on boxing and American football. He also bet on the NFC Finals, earning $500,000.
5. CHARLIE SHEEN
Charlie Sheen bets about $200,000 a week, which his then-wife threw at him during his divorce trial. The actor admitted that he bet 1 million dollars on the Manny Pacquiao – Oscar de la Hoya match and when he won, he didn't feel anything extra.
6. WAYNE ROONEY
Wayne Rooney was one of the most famous footballers in the world. According to his own words, he started betting because he was bored in hotels before matches. There was a time when the celebrity lost £700,000 in 5 months by placing bets on his mobile phone from his hotel room.
7. BRIAN "BIRDMAN" WILLIAMS
Brian "Birdman" Williams, co-founder of Cash Money Records, which signed Drake, Nicki Minaj and Lil' Wayne, is also known for betting. On social media sites, he honestly shares his wins and losses with his fans. One of his biggest downfalls was a $2 million bet he placed on the Miami Heat winning the 2011 NBA Finals. By his own admission, Brian does not use any strategy. You bet based on your intuition.
Don't leave it to chance!
With 32 years of experience behind me, I think I can rightly say that: Sports betting is much easier with us!
Look at the potential of Tippmix tips from a completely new perspective! Sports betting, if done right, is far from gambling, but rather a short-term investment, just like a day trade on the stock market! 
Forget your favorite soccer team and look at the options and events offered as a market! Our experts find the underrated teams, so you can profit with their Tippmix tips!
We don't believe in luck! 
We believe in hard and persistent work!
Join us now for real Premium Tippmix tips and coupon ideas! https://tippmixtippek1x2.hu/premium-tippmix-tippek/