🎾 Free Tippmix tip in the post ❗
---
🔔 INDEX: Serious Tippmix tips yesterday too ❗
I don't even want to waste time, because the point is the point and in yesterday's post we were able to report some very serious prizes . Today, I would like to share with you only a few nicer tips from yesterday's winning INDEX Tippmix:
➡ 55046 H AEK Larnaca – Dnipro-1 AEK Larnaka (1X2) 1.98 1-0 ✅
➡ 55564 V Sheriff Tiraspol – Partizan Belgrade – Partizan Belgrade (1X2) 2.36 0-1 ✅
➡ 00743 H M. Sakkari – Car. Garcia – M. Sakkari (Winner of the match) 1.87 1-2 ✅
➡ 32507 H Sevilla – PSV – Sevilla (1X2) 1.98 3-0 ✅
➡ 54588 H Qarabag Baku – Ghent Qarabag Baku (1X2) 1.99 1-0 ✅
➡ 54837 H Trabzonspor – Basel Trabzonspor (1X2) 1.66 1-0 ✅
➡ 55451 H Ludogorets Razgrad – Anderlecht – Ludogorets Razgrad (1X2) 2.13 1-0 ✅
You can join the Index premium group at this link: 
---
🔔 COIN MAGNET: Let's enjoy it – We already have 6.5 Million prizes ❗
The wishful thinking of 30 months ago is starting to come true. In the initial steps of the Pénzmagnes Premium group, we formulated the goal that we wanted to earn a lot of money. 
The last 31 months of the Pénzmagnes Prémium group have been built on many small successes. We didn't reach the HUF 6,500,000 prize right away, we didn't earn millions in one day. In the course of our work, we learned that you have to be able to appreciate the small partial successes, you have to be able to be happy even with a HUF 5,000 prize. As they say, the devil is in the details.
You have to enjoy every little drop of success, you have to dare to be happy. We can build on success, draw strength, and gain self-confidence. I have noticed that among my acquaintances there are many people with whom even if something very good happens, they don't dare to be really happy. He does not dare to be happy without forgetting because he is afraid that after the joy some trouble, misery, sadness will follow.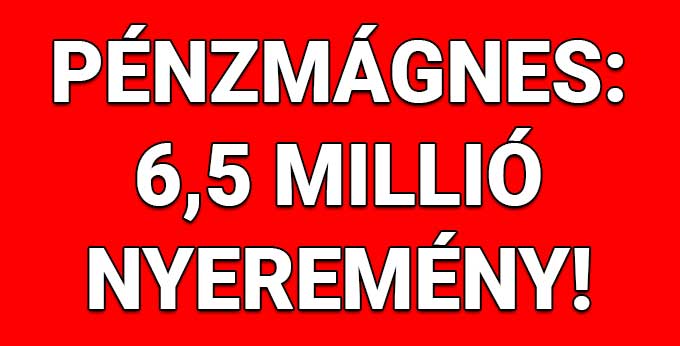 What kind of bullshit is this!? 
Fortunately, there is always a glass of the best happiness in the Pénzmagnes Premium group. We always stopped and enjoyed the real taste of success. We always found a reason to be happy, sometimes we even tried to see the good in the bad. As it should be, we were able to enjoy two consecutive flawless days . We can also draw new strength from these days and continue to build on. The maximum enjoyment of these successes is simply essential for further high-level work. 
Of course, we regularly celebrated the achievement of the round-digit goals of the 1, 2 and 3 Million winnings . And where is that 3 million? We are currently at 6.5 million. The common successes achieved together unite us and make us a real team. You could say we cry together and laugh together. 
In the Pénzmagnes group, we regularly declared the winning days when we could collect tens of thousands of prizes as holidays , luckily there were plenty of such days in the two and a half years we left behind. 
I vividly remember the time when we besieged the round 4 million prize with Pénzmagnes . We didn't just besiege it, we also went through it in spades. And then there is that particular month when we earned more than HUF 600,000 with Pénzmagnes in June 2022 . 
I remember exactly how excited I was to write the post that day, even though 8 months have passed since then. God, it seems like yesterday.  
As a piece of good advice, I will close my thoughts on the Pénzmagnes Premium group this morning so that we can really enjoy our successes, not only in Pénzmagnes, not only in sports betting, but also in life in large letters, and if we have a reason for it, then we must really, really dare to be happy in this fleeting life. .
You can access the statistics of the Pénzmagnes Premium group going back more than 30 months at this link: https://tippmixtippek1x2.hu/penzmagnes/#stat
---
🔔 BLUE CHIP: 87.80% efficiency in February ❗
There are no miracles. However, in the high-stakes Blue Chip Premium group, something big is in the works. The high-stakes Blue Chip Premium group continued to grow with an extremely EXTREME 87.80% efficiency in February. Well, what is the secret of Blue Chip and the premium group of the money magnet? Find out too!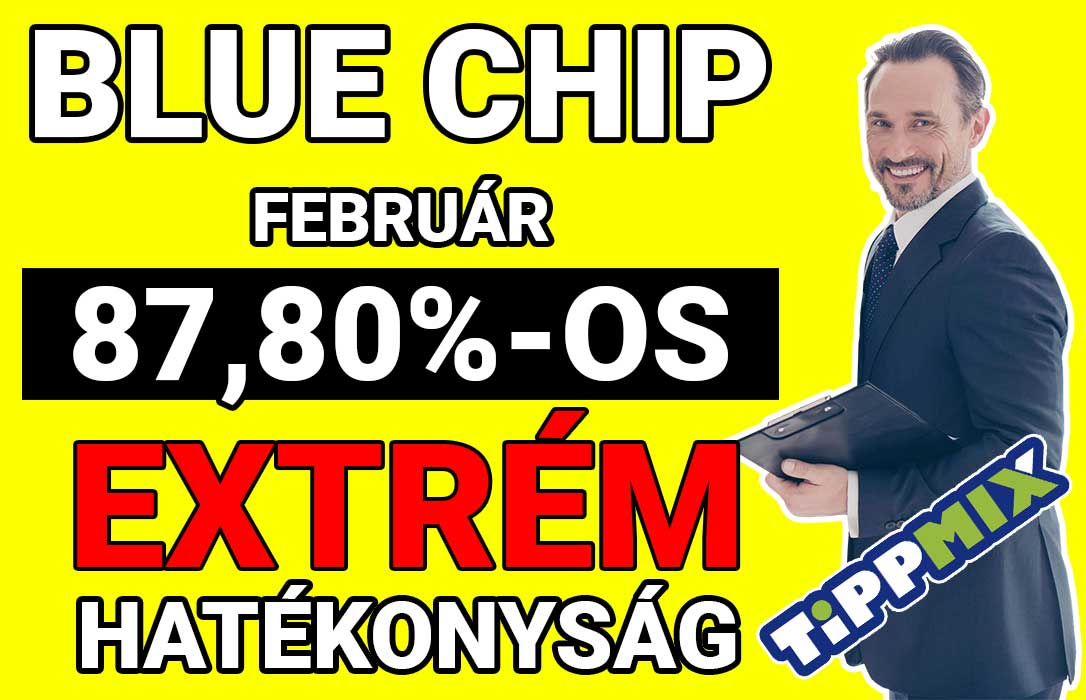 You can find detailed Blue Chip statistics going back months here: https://tippmixtippek1x2.hu/blue-chip/blue-chip-statisztika/
---
🔔 FREE BETTING TIP : Come on Mi ❗
67434 H G. Dimitrov – A. De Minaur G. Dimitrov (Winner of the match) 1.95
---
Don't leave it to chance!
Sports betting, if done right, is far from gambling, but rather a short-term investment, just like a day trade on the stock market! 
🔔 Join us now for real Premium Tippmix tips and coupon ideas!