Many people won a lot with us again with the Free Tippmix tip, which we are very happy about. More than 32 years spent in sports betting is a serious positional advantage for us. Many odds masters could be my son just because of the age difference. With 32 years of sports betting experience behind him, he feels at home in many games. One of these sports is tennis, which is why I chose Dimitrov to win yesterday's free tip.
---
🔔 FREE TIPMIX TIP:
Yesterday's Free Tipmix tip was a winner again. 
▶ FREE: 67434 H G. Dimitrov – A. De Minaur G. Dimitrov (Winner of the match) 1.95 2-1 ✅ ✅ ✅
As in business life, earning the first 1 million HUF in sports betting is the most difficult task.
I've already written about the secret of successful sports betting in several posts, but it's always good to take out these older books and learn from them, because people, whether intentionally or not, sometimes stray a little from the right path. When reading this, he remembers and says that the direction is north again.
There has already been a lot of talk on the site about what makes a person a truly professional bettor , what are the small parts that you can pay attention to and earn significantly more money, and all this without having to make any really important changes. With a little attention and sufficient self-discipline, one can greatly improve one's sports betting efficiency. You can access the Free Tippmix tips on our fb page or at this link .
---
🔔 MONEY MAGNET:
To be honest, I like sports betting because you can make a lot of money with it . The Pénzmagnes Premium group is a very good example of this. The Money Magnet where we were able to win a very serious prize of HUF 29,200 yesterday. This is how we celebrated reaching the 6.5 million prize .
You can access the statistics of the Pénzmagnes Premium group going back more than 30 months at this link: https://tippmixtippek1x2.hu/penzmagnes/#stat
---
🔔 BLUE CHIP:
The humble work also brought results in the second month of the year. The high-stakes Blue Chip Premium group is taking well-considered steps towards the realization of its goals in February as well, which is also demonstrated by the excellent Tippmix tip hit efficiency of 87.36%. Would you like to achieve serious success with sports betting? If your answer is yes, then be sure to read these important criteria .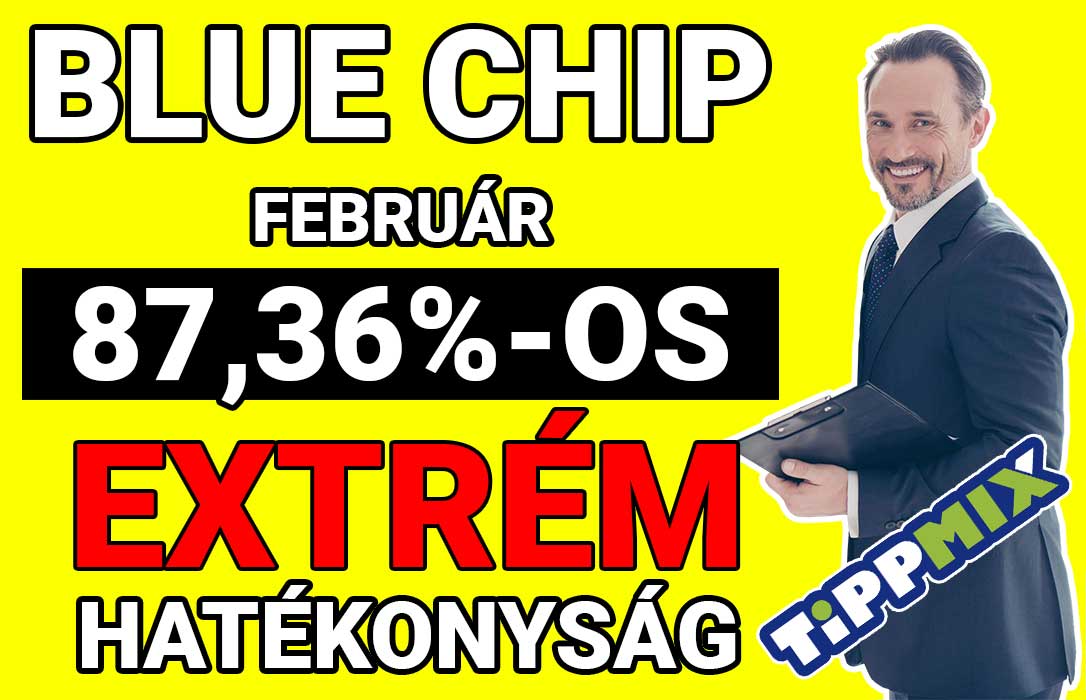 You can find detailed Blue Chip statistics going back months here: https://tippmixtippek1x2.hu/blue-chip/blue-chip-statisztika/
---
🔔 INDEX:
Very serious tips were also circled yesterday in the Index premium group, here are a few winners 
▶ 07267 H Kisvárda – Újpest Kisvárda (1X2) 1.95 2-1 ✅
▶ 17500 V Sassuolo – Napoli – Napoli (1X2) 1.52 0-2 ✅
▶ 16761 H Girona – Almería Girona (1X2) 1.72 6-2 ✅
▶ 67434 H G. Dimitrov – A. De Minaur G. Dimitrov (Winner of the match) 1.95 2-1 / FREE /  ✅
---
🔔 TIME – OUT:
Yesterday's Time-Out coupon idea also brought home a serious prize. As usual, we didn't have to get too excited about the idea of ​​a coupon containing two tips yesterday either, that little excitement is good for our household's adrenaline.
▶ 63658 V | L. Jindrak – E. Mares | E. Mares (Winner of the match) | 1.74 2-3 ✅
▶ 19575 H | Pisa – Venice | Less than 2.5 (Goal number 2.5) | 1.56 1-1 ✅
▶ ▶ ▶ Result: 2.71 ✅ ✅ ✅
In the Time – Out Premium group, every day we come up with two coupon ideas containing Tippmix tips. You can read about the very serious Time-Out prizes here .
---
🔔 Don't leave it to chance!
Sports betting, if done right, is far from gambling, but rather a short-term investment, just like a day trade on the stock market! 
🔔 Join us now for real Premium Tippmix tips and coupon ideas!